10 Best Camping Sites in Rhode Island
Officially the smallest state in the United States, Rhode Island is a beautiful and outstanding state located in the country's North-Eastern part. The state has diverse landscapes and amazing beaches, forests, and wetlands.
Surprisingly, several campgrounds for such a small state, ranging from privately owned sites to state parks. The campgrounds range from primitive styled parks to all-in-one amusement campgrounds. Hikers, mountain bikers, and outdoor lovers would find the camps helpful. Most of these parks have basic amenities and can accommodate recreational vehicles, tent campers, and cabin families.
With a nickname as the 'ocean state,' Rhode Island has many coastal towns and big cities like Providence, its capital, and Newport. Attractions to the state are not in short supply due to the many beaches, wooded areas, and lakes. If you stay in Rhode Island or are planning to visit, here is a compilation of the states' best campsites.
1. Burlingame State Park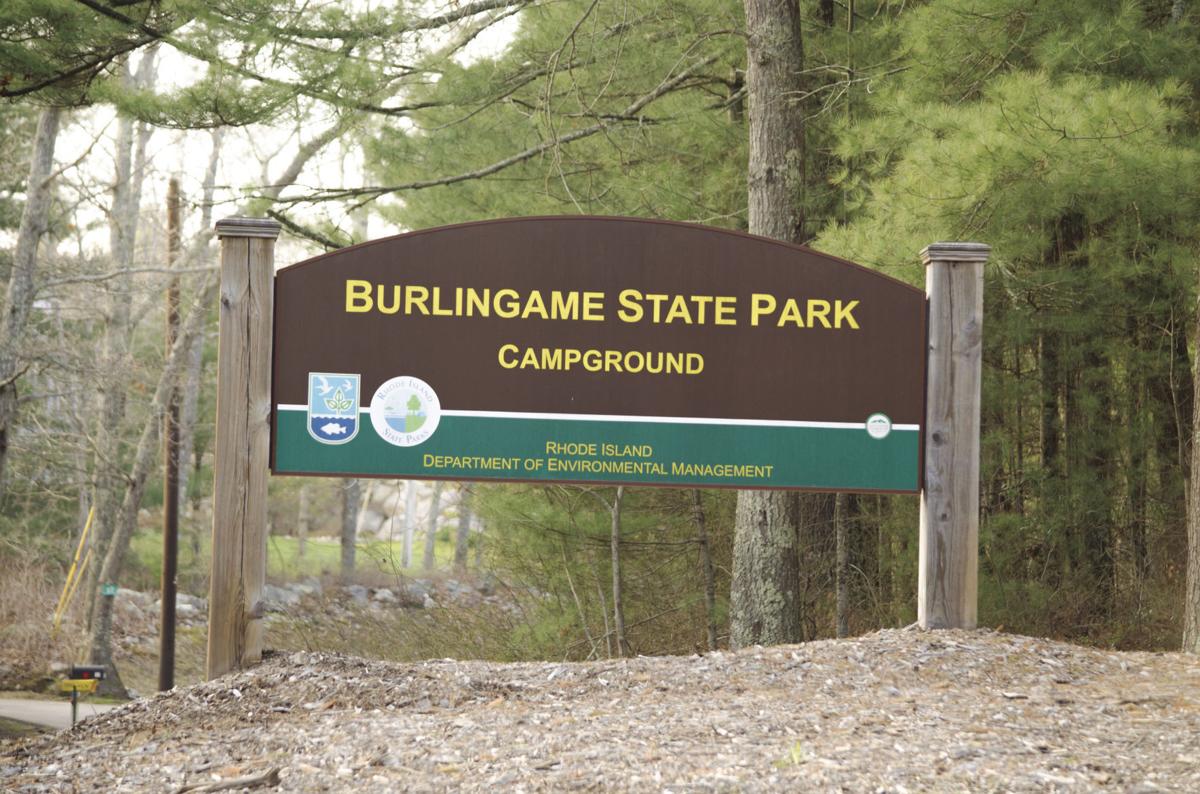 The first place on everyone's list when talking about campgrounds is the Burlingame State Park. Situated in Charlestown, Rhode Island, the state park sits on over 3,000 acres of land that was earmarked for public recreation and plays host to around 700 campsites.
It's one of the state's biggest campgrounds; each of the campsites in the park is provided with picnic tables and a fire pit. Other amenities at the park include showers, potable water, toilets, and cabins for those seeking something more comfortable than the rustic campsites. The cabins have no amenities, and campers would have to provide their beddings. This campground is ideal for campers who enjoy a serene environment.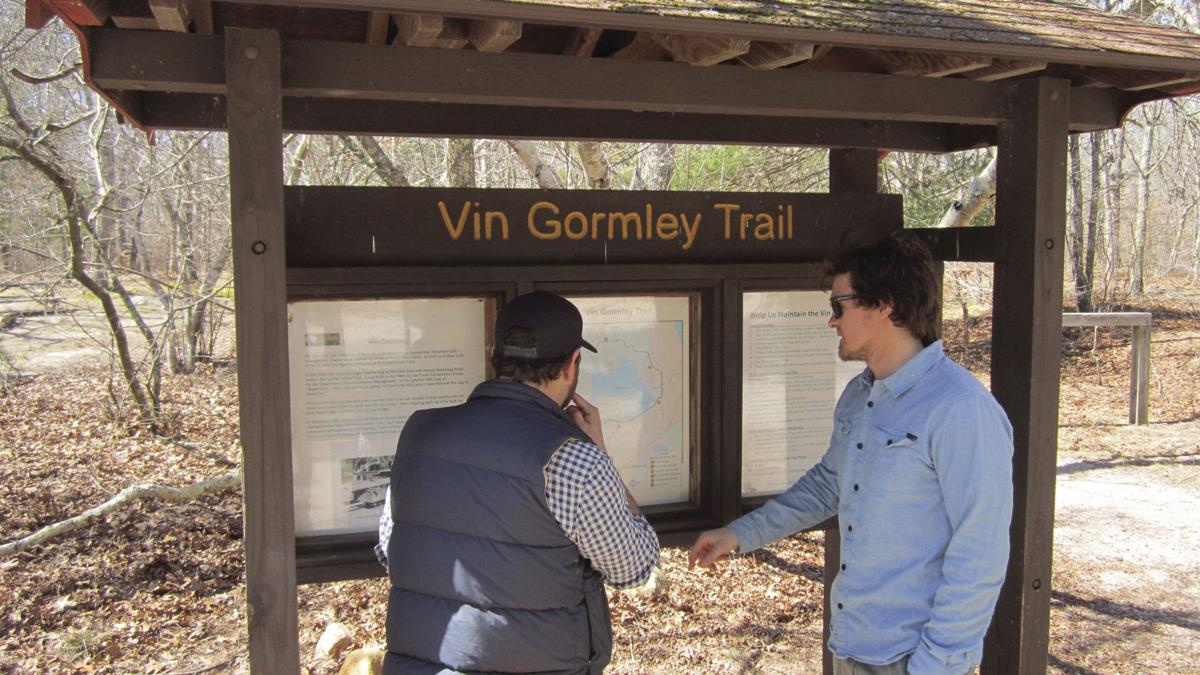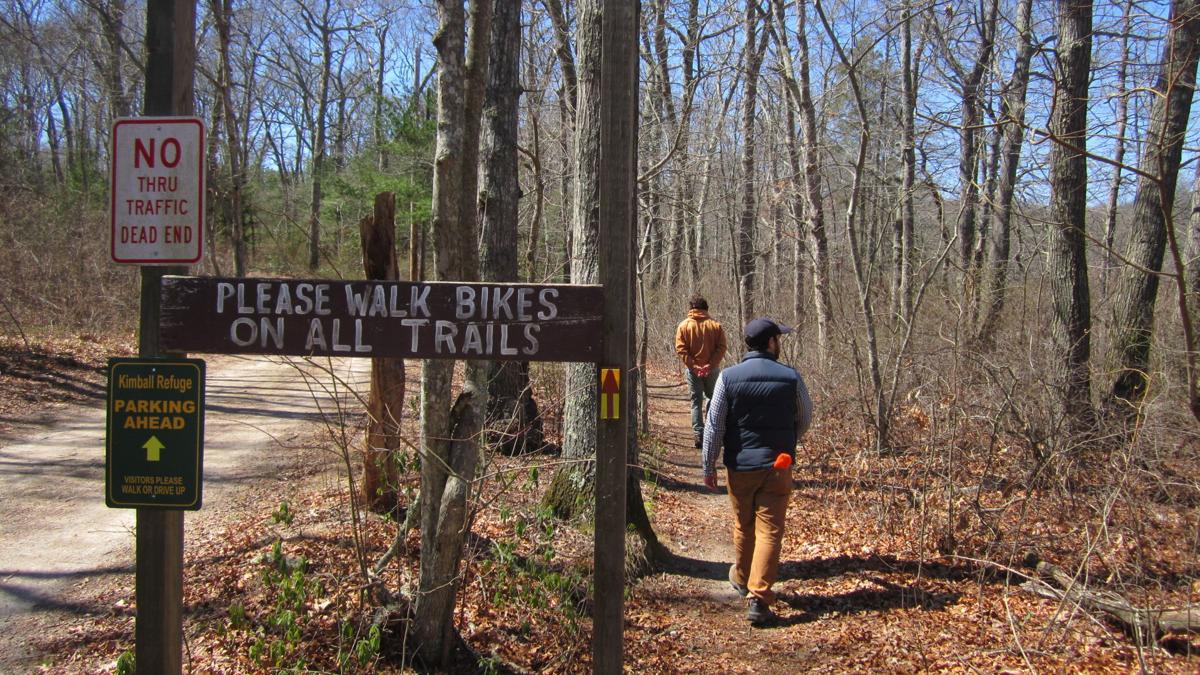 Some of the location activities include hiking the numerous trails around the campground, mountain biking, swimming, boating, or fishing on the Watchaug Pond. The freshwater beach available on the campground means there is no excuse not to enjoy Burlingame State Park's beautiful scenery. If bird watching thrills you, to the south of Watchaug Pond, there is the renowned Kimball Wildlife Sanctuary which offers ample opportunities to see unique bird species.
2. Bowdish Lake Camping Area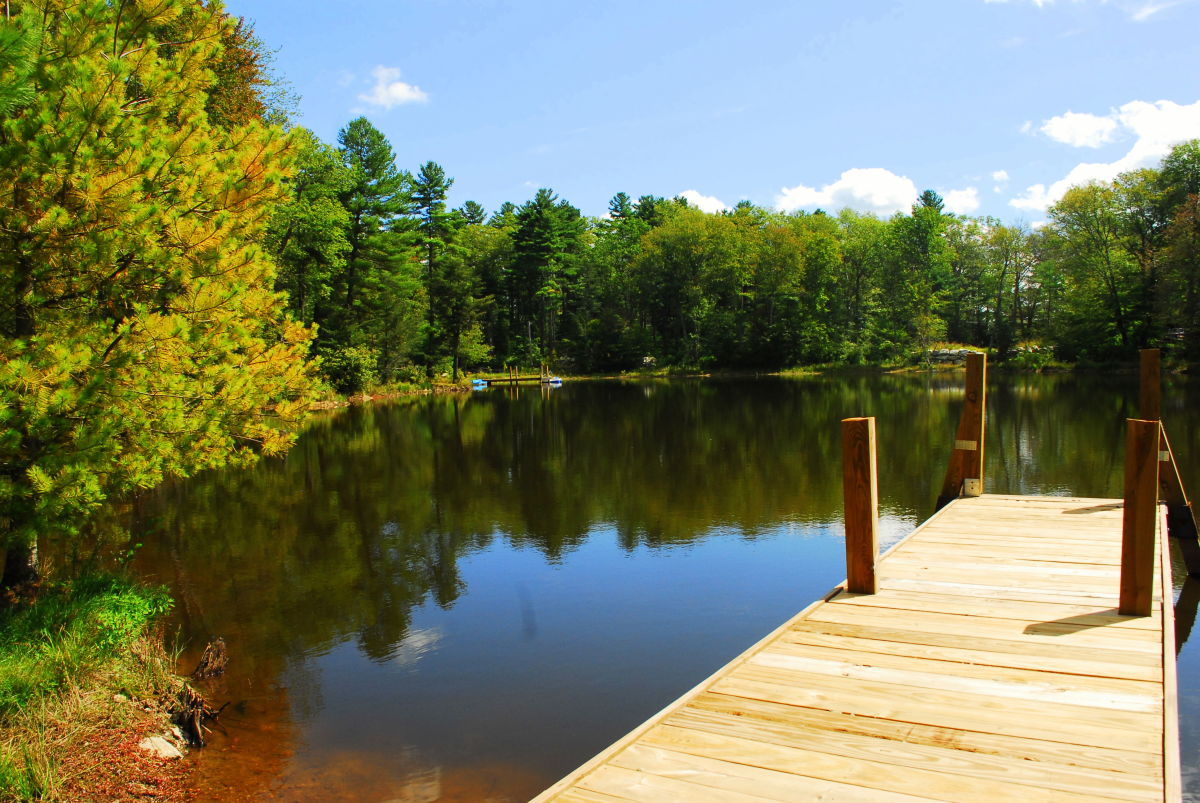 An ideal camping location for families, the campground at Bowdish Lake occupies 3000 acres. With over 200 acres of forested areas surrounding the campground, activities to explore while at the park are not in short supply.
Whatever your camping preference is, this campground situated in West Glocester, Rhode Island, has surely got you covered. There are campsites for recreational vehicles, trailers, and tents. Some of the park's utilities include picnic tables, cable television, electric hookups, water hookups, and fire pits. The showers at this campground are coin-operated, and there are flush toilets. There is also a sanitary dump station, a Laundromat, and free Wi-Fi.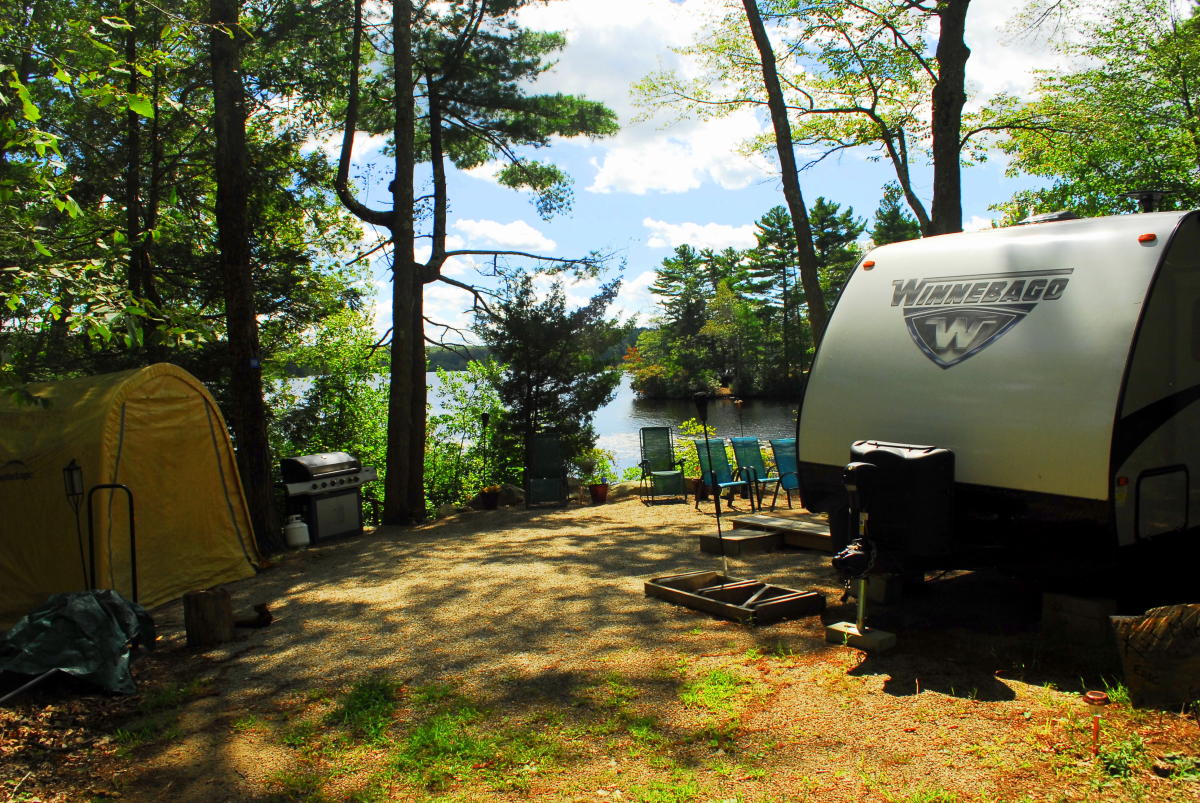 Some of the many activities you can partake in at the campground include fishing, swimming, boating, kayaking, and canoeing on the Bowdish Lake. You can also go hiking, backpacking, or challenge the kids to a good old mountain bike race. The facilities at the campground should undoubtedly keep you and the kids active while creating beautiful memories.
Make sure to check with the management before visiting to ensure you have the best experience. You should pick a souvenir on your way out from the excellent camp store.
3. Ginny B Campground
Another excellent family campground in Rhode Island is the Ginny B Campground. Situated in the quiet town of Foster, the campground boasts of 200 campsites. The sites can accommodate recreational vehicles, tents, and trailers.
Each site at Ginny B is provided with electric and water hookups, fire pits, cable televisions, and picnic tables. Other amenities at the campground are hot showers, potable water, dump stations, flush toilets, and a Laundromat. The kids are not left out, as there is a playground for children and an event hall. Free Wi-Fi is also available at this location.
Campers can hike or ride a mountain bike on the trails encompassing the campground. Alternatively, you can play softball, basketball, or volleyball on any diamonds or go fishing with the fishing hole kits. There is also a golf course close to the campground.
Ginny B is particularly popular with RVs, as its location allows campers access to the best nature parks and destinations in New England. The appeal of the campground is in its serene environment, shaded by the forest trees. Those who have been to the campground all agree to one thing; you can never get enough of Ginny B.
4. Whispering Pines Campgrounds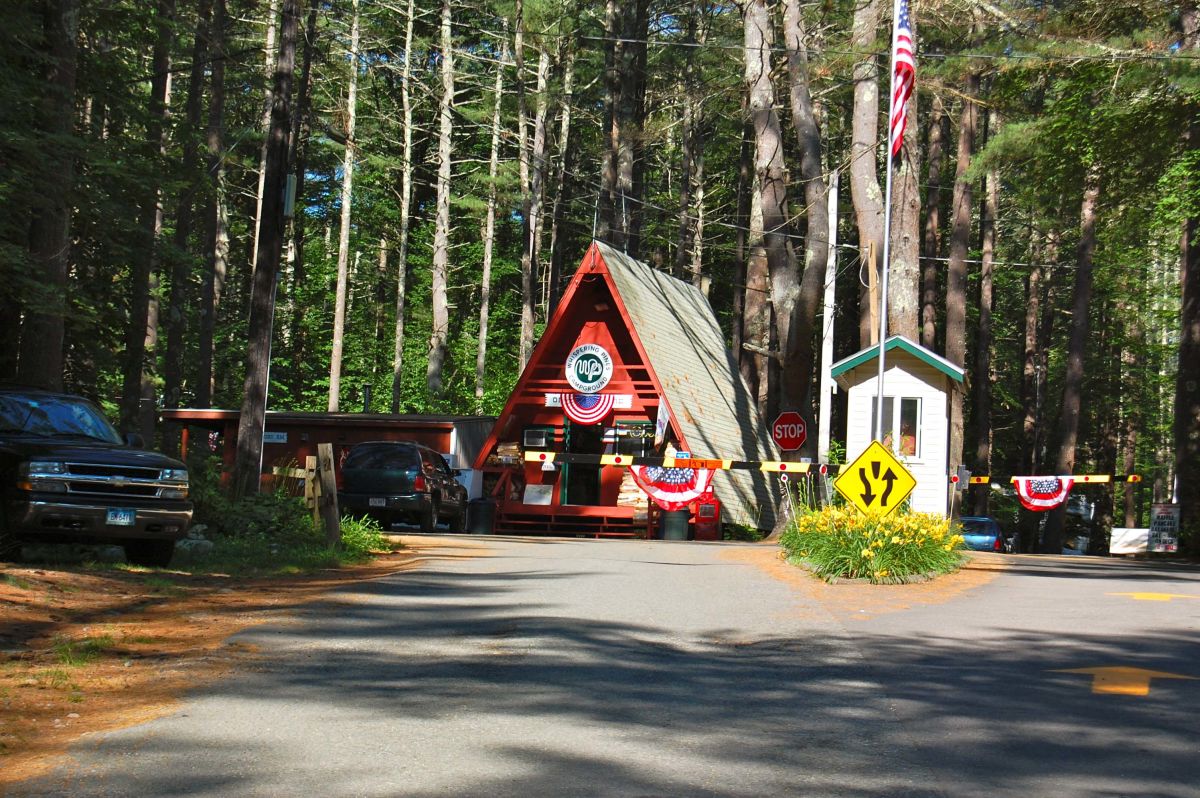 If there is a campground that allows every camping style while giving the camper the chance to enjoy the best nature has to offer, then it is the Whispering Pines Campgrounds. Picturesque forest campsites, parking pads for recreational vehicles, and even cabins fitted with air conditioning and much more can be found on the campground.
Snuggled amid tall pine trees that stretch for 50 acres in the Hope Valley, the campground offers full electric and water hookups, fire pits, and picnic tables. Park utilities include comfort stations, a dump station, potable water, a laundry station, and toilets. The camp store where you can get ice and fire sells pretty much everything.
Whispering Pines allows pets, although they cannot go inside the cabins. There is a pet area where dogs can be let off the leash and allowed to roam. The campground is family-oriented, and it shows in the facilities available. A game arcade, bocce court, and a recreational event center should satisfy you and the kids.
If that is not enough, you can use the athletic track, canoes, or the fishing pond. Basketball and volleyball courts are also on-site to keep you fit while you camp.
5. Dyer Woods Nudist Campground
Offering something different from every other campground on this list and in the state, Dyer Wood Nudist Campground provides a unique adventure to campers who wish to take in nature while being 'natural.' The campground has campsites for RVs and tents. There are also a handful of cabins with utilities.
For any nudist camp to have that relaxing atmosphere, some strict rules must be observed, and at Dyer Wood, these rules are enforced. The nature of the park allows campers to feel in tune with nature without any restraints.
You can hike on any of the multiple trails around the park or go swimming. Sports like frisbee, golf, and volleyball are also available at the park. A complete clubhouse with pool tables hosts events. Whatever you need during your stay at the park can be found at the camp store. The 200-acre large park offers enthralling scenery and the right atmosphere for nudists. Wildlife such as deer and birds reside aplenty on the park's grounds.
6. Westwood YMCA and Family Campground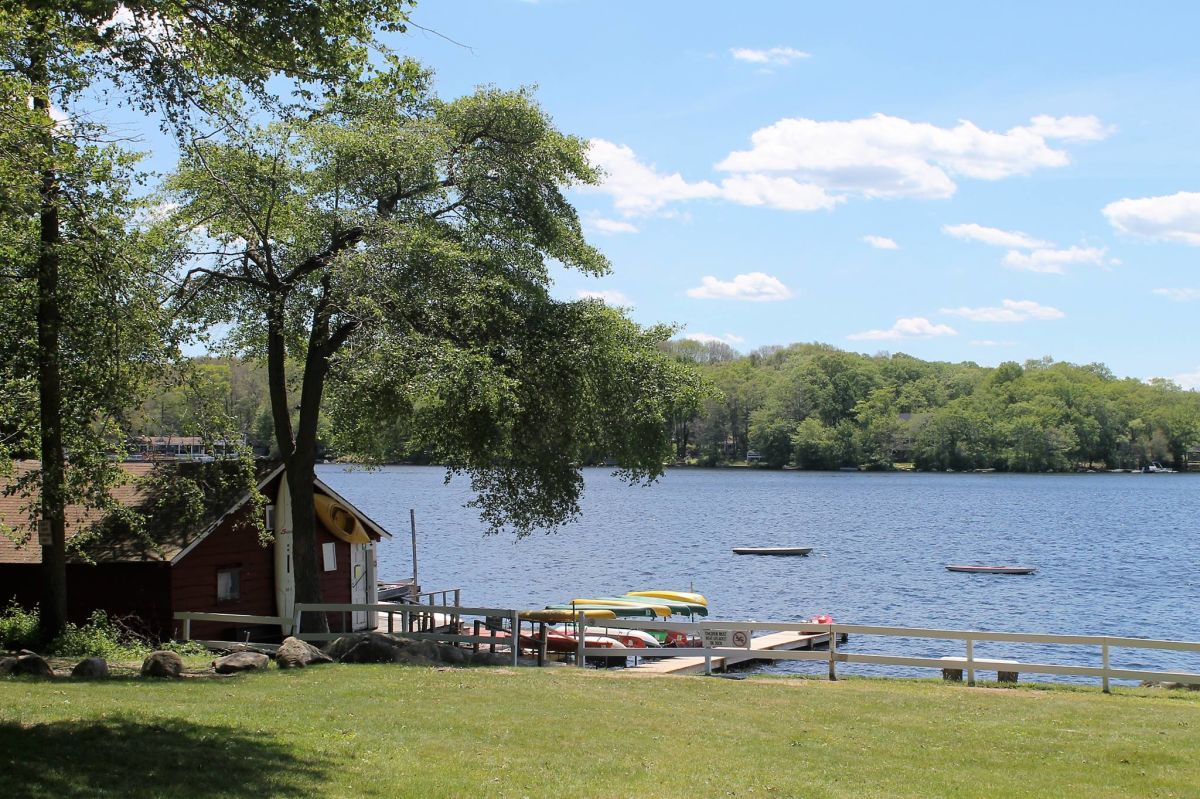 This is another non-traditional campground. It is not just a campground; it is a YMCA and is open for camp members and enjoys the outdoors with their families.
Another campground that deviates from the norm is the Westwood YMCA and Family Campground. Apart from being a campground, it plays host to all the YMCA activities you can find elsewhere. Although majorly members of the association frequent the campground, non-members can also visit and enjoy all the park's facilities.
The campground is an 80-acre sizeable forested area and has a big 300-acre lake that can be accessed upon registration at the park. It is easily the topmost destination for campers in Rhode Island.
You can swim, fish, boat, and engage in other water sports on the lake. There are hiking trails accessible from the park's location. Families will enjoy spending their vacation here, camping in tents, cabins, or recreational vehicles.
7. Wawaloam Campground
There is so much fun to be had in Rhode Island, and you can get a large chunk of the fun at Wawaloam Campground. Owned by a family for over 50 years, the campground has maintained for three generations by the family line, and they have held on to the family-first values.
The Wawaloam Campground is somewhere between an amusement park and a campground, as most of its thrills are on-site, as opposed to the hiking and mountain biking trails that other trails on this list offer. Located in a thickly forested area, the campground only accommodates recreational vehicles and is excellent for families looking to have a good time.
The park's scenery gives it a holiday resort-like feel, giving that most of the campsites are heavily wooded. Amenities at the Park are modern and include electric and water hookups, fire pits, and picnic tables. There are toilets, a refuse station, showers, and drinking water.
Kids (and adults alike) will find the gigantic 287 feet long water slide interesting. Campers can also take advantage of the park's different fun activities, such as glow parties and other exciting programs.
8. Fishermen's Memorial State Park
Are you looking to get a suntan while camping? The Fishermen's Memorial State Park is the right place for you. With its location around numerous state beaches, the park is ideally suited for nature enthusiasts. The park welcomes both RV and tent campers.
The park occupies 91 acres of land in Narragansett, and Rhode Island formerly a military fort. Hiking trails abound in the region, and there are opportunities to fish or hunt clams. The campground has clean walking paths, and the entire area is generally well-groomed. A total of 182 campsites are available, and they all come with a grate and a fire ring. There is also a playground in the park and some areas that would interest history lovers.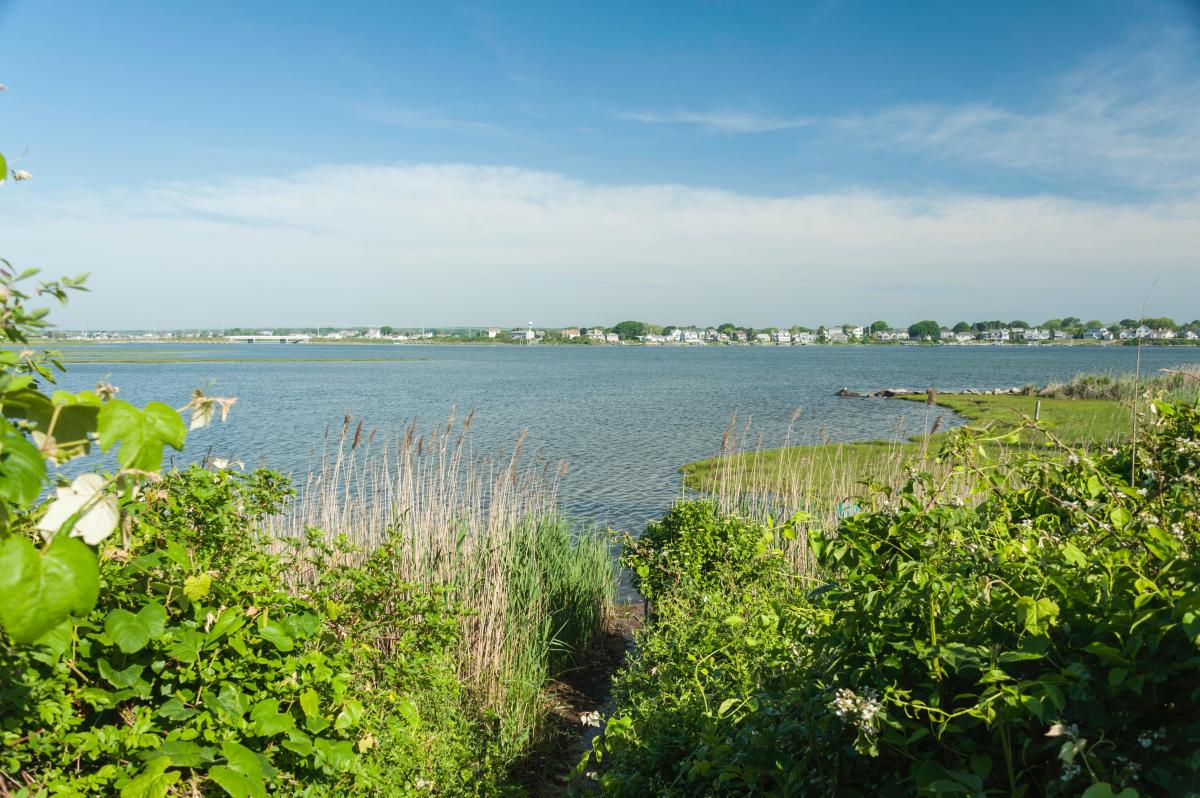 The scenery and peaceful atmosphere surrounding the Fishermen's State Park Campground is a significant attraction. Tents, recreational vehicles, and trailers have campsites created for them. Trees border the walk routes, and there is a myriad of activities designed for the entire family.
The RV campsites are spacious and equipped with cable televisions, flush toilets, water, and electric hookups. Showers, potable water, Wi-Fi, laundry services, and dump stations are also available at the campground. Games like tennis and basketball have their courts too.
9. Oakleaf Campground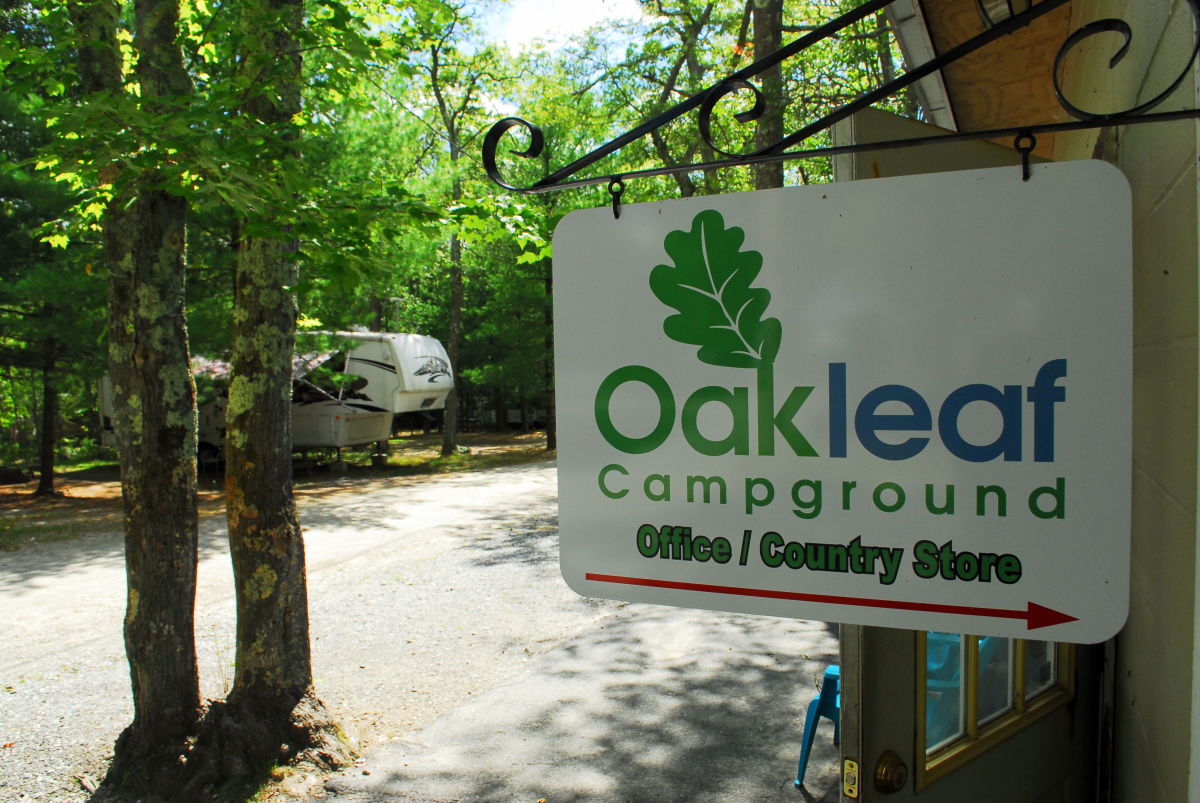 Hikers of all levels would find the Oakleaf Campground interesting, as there are trails of different difficulty levels. The area also has lots of lakes and sights to see. Tent campers and recreational vehicles will find a place in the park's relaxing atmosphere. Water and forests can be found everywhere around the campground, and those looking to be one with nature will enjoy the wooded areas and water bodies in the campground.
Every campsite has picnic tables, fire pits, electric and water hookups, and cable television. Other amenities include hot showers, toilets, a dump station, drinking water, and a camp store that provides everything you will need at the camp.
Campers can enjoy several activities like boating, fishing, hiking, and mountain biking. Indoor games can be found at the recreational hall, while there are areas dedicated to bocce, volleyball, swimming, and a large playground for children. Occasionally, activities for the whole family are hosted.
Oakleaf Campground, established in 1972, has been run by a family since then, although a different family now runs the place and has made some major renovations.
10. Hickory Ridge Campground
Only catering to Recreational Vehicles, the Hickory Ridge Campground sits on 40 acres of a wooded area. There is a 2-acre lake on the camp's ground that is suitable for fishing and kayaks. A swimming pool is also available at the site.
For more than 40 years, the camp, which allows pets and is suitable for children, has been in operation. If you are looking to savor the endless wonders of nature, then you have found your match at Hickory Ridge. Its location close to Providence and Newport's major destinations means you can explore these towns without having to go too far.
The amenities include a swimming pool, a fishing lake, and a playground for kids. At Hickory Ridge, you'll discover a home away from home.
Conclusion
Despite the small size of the state, Rhode Island has a campground for every type of camper. The majority of campsites here has electric and water hookups, along with complimentary internet services. There are so many water bodies in the state, and activities such as kayaking, boating, swimming, and fishing are rampant in the area. Hiking and mountain biking can also be undertaken in the state. Next when you are packing a bag for a trip to the North-Eastern part of the United States, pick any of these campgrounds and visit them for a tremendous experience.
FindCampingGear.com is a participant in the Amazon Services LLC Associates Program, an affiliate advertising program designed to provide a means for sites to earn advertising fees by advertising and linking to Amazon.com. We also participate in other affiliate programs which compensate us for referring traffic.