15 Best Camping Sites in Indiana
Indiana also known as the Hoosier State joined the Union in the year 1816. The state has a population of 7 million people with the capital being Indianapolis. Other cities in the state include Bloomington, Carmel, South Bend, Evansville, and Fort Wayne.
Indiana is among the most forested state in America with over 4.6 million acres which is 20% of the land mass covered by forests. Having this many trees means that the state is ideal for anyone who loves nature. In fact, many people who visit Indiana participate in camping and hiking.
Tent camping is very popular with tourists and over 70% participate in this form of camping. Those who have visited the state insist that they recommend that their friends also visit Indiana. Camping in the state is affordable, fun, and relaxing. Some of the parks in northern Indiana are remote enough and will ensure you get a true camping experience. What's more, some of them are located near other attractions that will ensure that you get the diversity you are looking for.
Below are some of the highly rated camping sites in Indiana.
1. Eby's Pines RV Park and Campground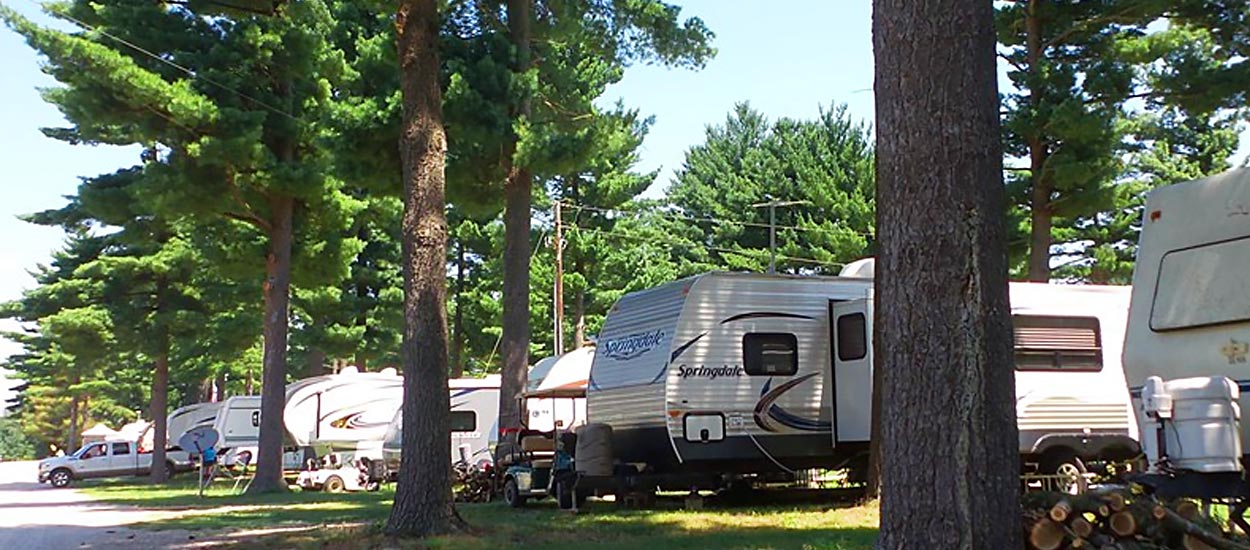 Eby's Pine is family owned and it has been in operation since 1968. Camping in the park is allowed on a daily, weekly, monthly, and seasonal basis. You will be allowed tent and RV camping. Moreover, the area has cabins that are available for renting.
A few of the tent and RV sites have primitive sites and full-hook ups. The campground is spread over a large field, surrounded by a river and full of trees. Eby's Pines RV is ideal if you are looking for have a modern and simple camping. You are allowed to tag your kids and pets along. The swimming pool is large enough making the site an ideal spot for family camping getaway.
2. Rupert's Resort Campground
At Rupert's you will find great fishing and a lot of fun on water. It is located on the shores of Lake of the Woods near Bremen. The campground has over 100 campsites, has a swimming area, a beautiful beach, row boat rentals, paddle, and pontoon.
One advantage that Rupert's has is the ease of accessibility. Though it is in a remote place where you can escape from the bustle of the city it is near all kinds of fun nearby.
3. Shipshewana North Park Amish Log Cabin Lodging and Campground
Shipshewana Campground is located 3 miles north of the town of Shipshewana. The area is full of pine trees and it has an Amish theme throughout the area. The campground has sites that are full of hook-ups and it allows for RV and tent camping. The cabins are available for rent depending on your budget.
Shipshewana has more than 50 campsites and all of them are equipped with modern rest facilities. Shipshewana is a small town with a population of less than 1,000 residents. However, even with this small population the area receives more than 2 million visitors in a year. One thing that attracts many visitors to this area is the Amish culture. Additionally, there is the largest flea market in Indiana and many hand crafted goods.
It is an ideal place to visit if you are looking for antique goods and you are a lover of arts. What's more if you love privacy then this is the place to be due its low population.
4. Michigan City Campground
Michigan City Campground is quite small and covers an area of 40 acres. It is several miles from Indiana dunes but only five miles from Lake Michigan. It is not far away from the city or other amazing attractions and will be a great visit for those who do not want to be far from the city.
5. Monroe Lake (Paynetown Campground)
Monroe is the largest in the state of Indiana. Close to the campground there is a resort that has a bar, restaurant, hotel, and a marina. Monroe is a man-made Lake and allowed visitors to start visiting in 1965. It is over 10 acres of water and the area is covered by federal forested land.
The area permits trailer, RV, and tent camping. Previously, locals called it "dead sea" due to lack of fish. However, currently it has a high population of bluegill, walleye, big catfish, lanker bass, and crappie.
You can rent a boat and the campground allows dock fishing. If you are a nature lover, then Monroe Lake is the best camping destination.
6. Twin Mills Camping Resort
Twin mills camping resort is a perfect place for a family getaway. The resort is located in Howe, LaGrange County. It has rustic cabin sites, tent, and RV camping. It has acres of wooden trails that are amazing and a great for hiking.
There are many indoor and outdoor activities that you can take part in. they include the games room, swimming pool, and a full recreation program. The facilities in the resort are modern and well taken care of. If you are a fishing enthusiast you will love the South Twin Lake.
7. Dunewood Campground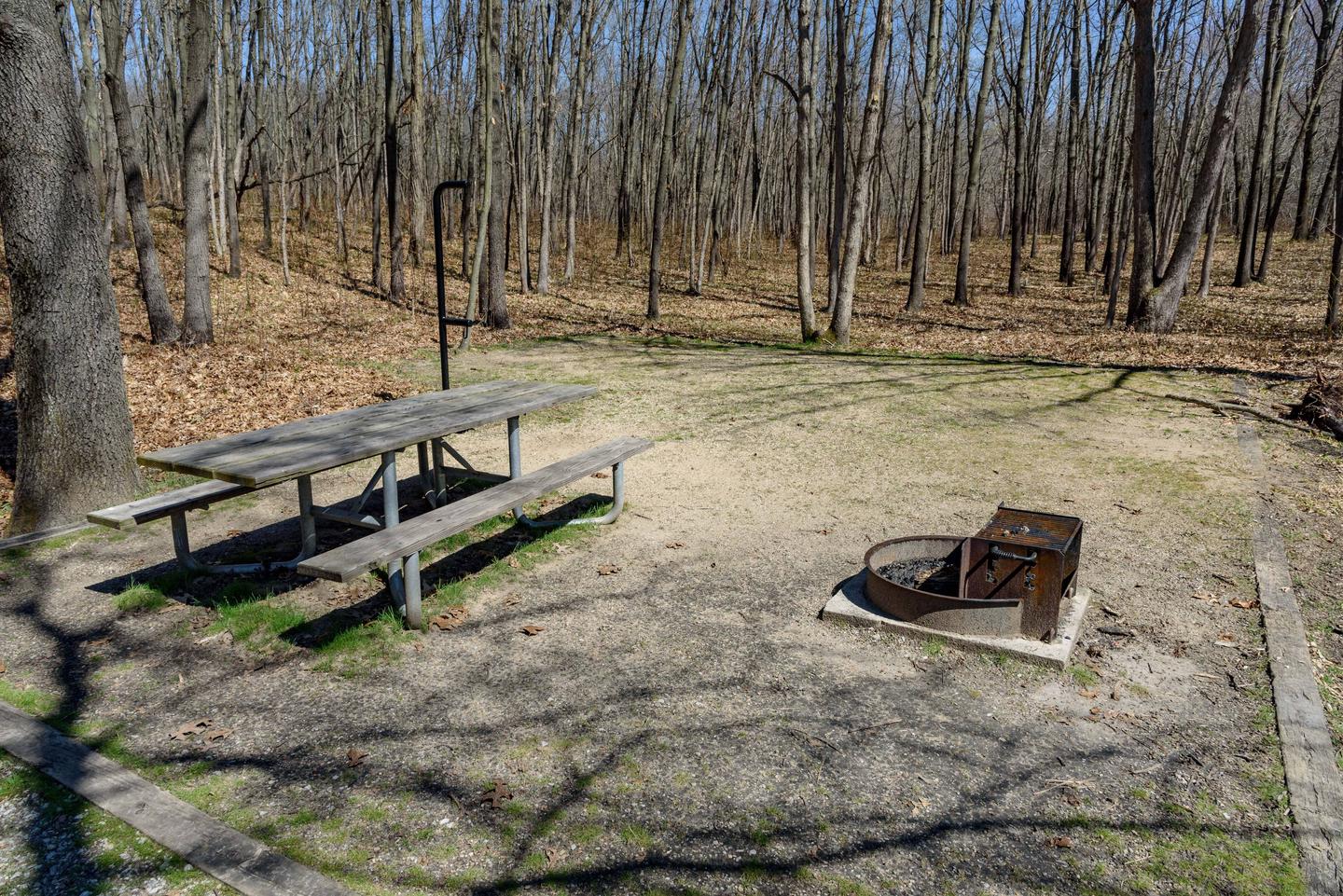 Dunewood Campground is found in the Indiana Dunes National Park. The campground has wetlands, forests, rugged dunes, and beaches. The park is over 15,000 acres and it is biologically diverse. Dunewood has over 1,100 plant species that are native to America.
One of the most attractive things with Indian Dunes National Park is that it is on the shores of Lake Michigan. The campground has 67 campsites and it is open to tourists from April 1st to November 1st. there are tent and RV camping available though none of them has water or electricity hookups.
Few sites are accessible using a wheelchair, and the private sites have showers, ample restrooms, and dumping station for the trailers. The nearby town of Beverly has a shopping mall, gas station, and a railway station.
8. Elkhart County/Middlebury KOA
Elkhart is a big RV campground located near the town of Shipshewana. It offers accommodation in amazing tent sites, lodges, and rustic cabins. There are several great attractions near the campground that you can visit.
A few minutes away from the campground you will find The Village at Winona Lake. There are several shopping malls, a dining area, and cultural centers that you can visit all year long. You can take your friends and family for a buggy ride at the Barns at Nappanee a historic farm in Shipshewana.
It is also a smooth and short ride from University of Notre Dame. Once in Elkhart County you will be near many Amish attractions and RV factories and the RV Hall of Fame. It is great destination where you can experience relaxed living, simple life, and the great outdoor environment of Indiana.
9. Yogi Bear's Jellystone Park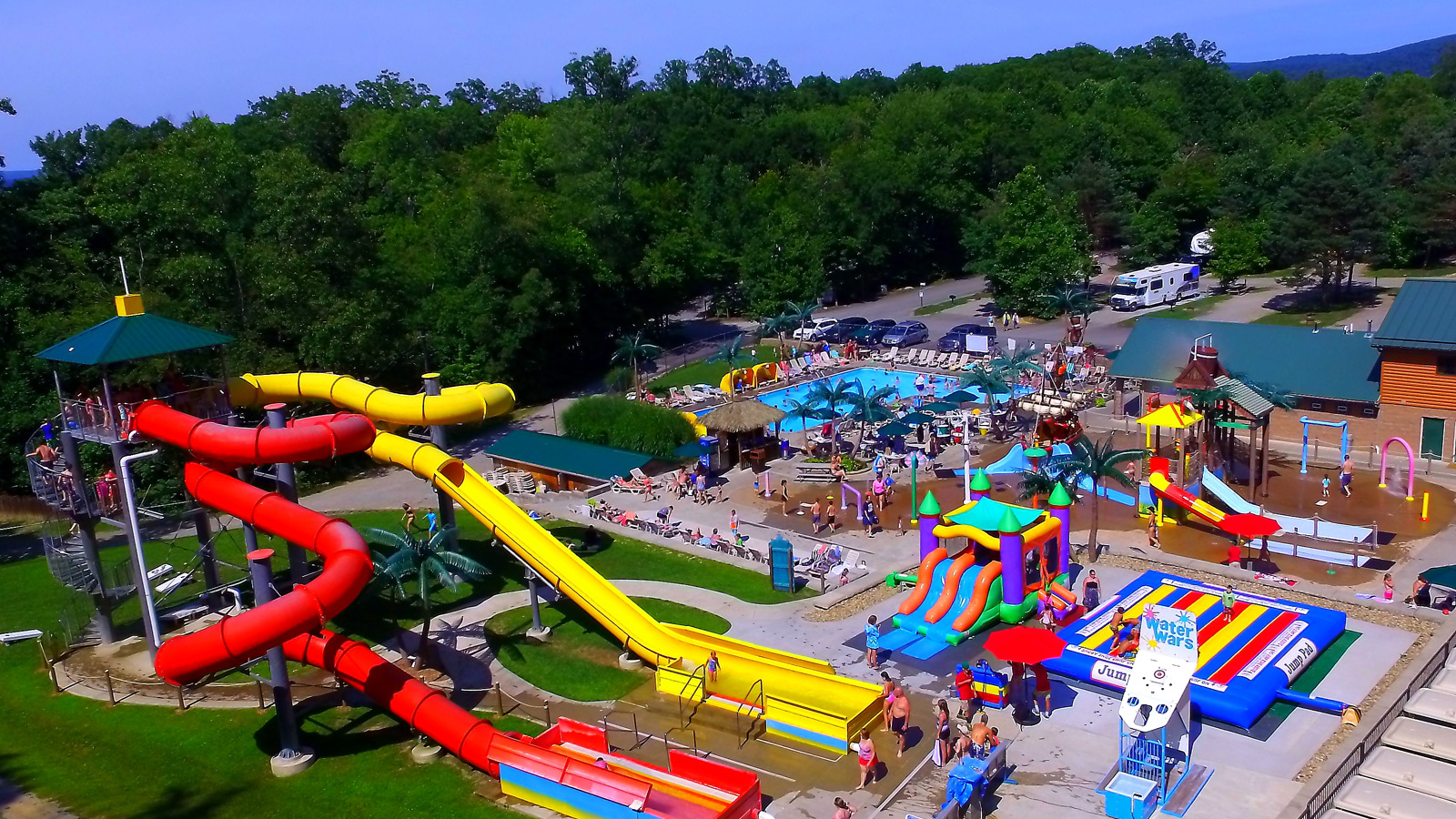 Jellystone is a family centric campground that has many attractions for families and kids. The campground is found on many acres of well-maintained lawn spaces and the roads are made of concrete. The facilities in this campground are modern, well maintained, with all the necessary amenities.
The campground is beautiful and has a wilderness, rustic, and Yogi Bear theme. You can hire camping trailers and a cabin. There are several camp resorts that are scattered all through the state. Many of the resorts were initially founded in the Sturgeon Bay.
10. Hoffman Lake Campground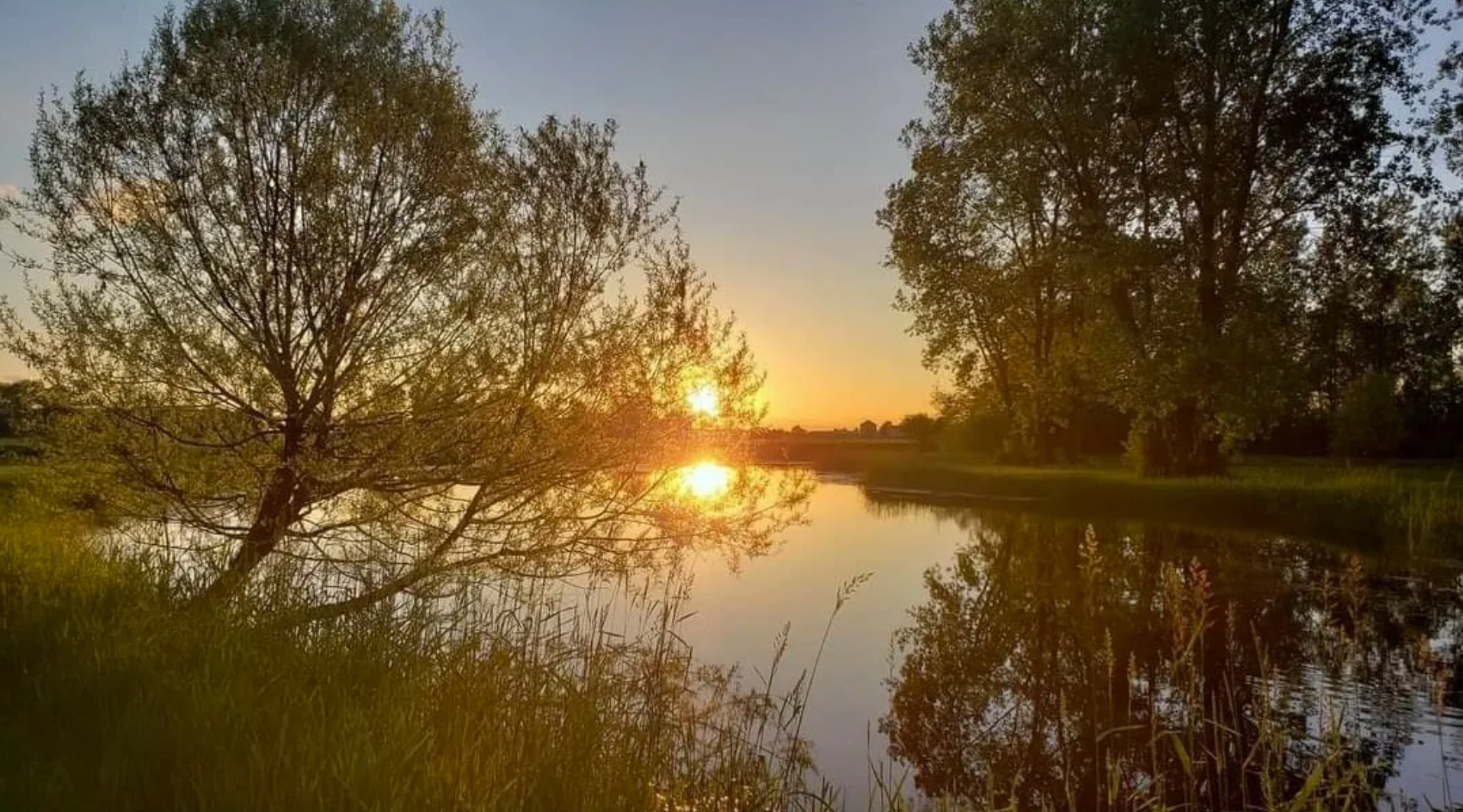 You should make time and visit the Hoffman Lake Campground in Warsaw, Kosciusko County. You can enjoy basic camping, visit your RV, and treat yourself to a cabin rental in front of the lake. Kosciusko County is home to over 100 lakes but the largest is Hoffman Lake which is 200 acres.
You will also enjoy boat rentals, hay rides, planned activities, mini golf, bingo, modern boathouse, live entertainment, and an arcade. There are attractions close to the Lake Campground where you will find thriving art communities near Winona Lake.
11. Brown County State Park
Brown County State Park has a historic covered bridge and the scenery of the area is natural and becomes even more amazing during the fall months. The area is over 16,000 acres full of hills, rugged wilderness, ravines, and ridges.
Brown County State Park is among the most beautiful glacial parks in the Midwest. Nearby the town of Nashville will offer local arts and crafts, dining locations, unique shopping experiences, entertainment venues, and several adventure activities.
The campground has an area that supports TV, tents, trailers, and equestrian camping. The park has a lodge that offers cabins for rent and motel rooms.
12. Shades State Park
This is one of the largest recreational areas in Indiana. There are many campsites in the area that include both the primitive and designated camps. The sites are ideal and accommodate both RV camping and tents. The best time to visit the area is during summer.
The facility allows reservations and you can book several weeks in advance. Other campgrounds found at Shades state park include Outlet campground and Point Campground. Additionally, there is the Sockeye and Heyburn campgrounds that operate on the first come first serve basis. Once you visit the area you will enjoy some of the best hiking trails in Idaho.
One important thing to note is that the entire summer will be booked by March. The primitive camps in the area are easily accessible through the dirt roads. These camps do not have any amenities and you have to carry your own water.
13. Potato Creek State Park
Located on north-central of Indiana the state park offers activities throughout the year. The park has a 327 acres lake, prairies, wetlands, and an oil field. The nearest town is the city of South Bend which is 15 miles away. The park will offer you the privacy you want you can hire the beautiful cabins, and enjoy horse riding. Recreation buildings are also available for hire and they all have electric sites.
You can also enjoy trailer and tent camping but you should make prior reservations. Souvenirs and supplies can be bought at the park in the store from spring through fall. The interesting thing with potato creek is that they will allow you to bring your own horse.
14. Quabache State Park
Quabache State Park supports RV, tent, and trailer camping. Some of the sites where you have to pay have wheelchair and full hookups. The campground is a few minutes from the nearest town. The town has a medical clinic, dining areas, churches, arts center, museums, and antique stores. In addition, there is a gas station, a grocery store, and a golfing course five miles from the campground.
One notable natural feature in the park is the Wabash River that runs across the park. The river has different species of fish and it is ideal for fishing. The park has a 100 foot fire tower that is open for members of the public to visit and enjoy the amazing views.
There is no big town or city nearby and the nearest is Fort Wayne that is over 50 miles away, hence it is a perfect place for those looking for privacy.
15. Clifty Falls State Park
The Clifty falls is 100 miles Southeast of Indianapolis. The park is named after the beautiful seasonal falls and it has gorgeous landscapes and is great for hiking anytime of the year. There are many fossils that formed from the ancient marine ecosystem.
There are 10 hiking trails that range anywhere from easy to rugged features and many lookout points. The campground has 63 non-electric and 99 electric sites. Most of the sites are pet friendly and they one vehicle and a maximum of six people.
Reservations can be made online though you can visit the park without any reservation. The amenities in the campground include drinking water, vault toilets, picnic tables, and showers, fire rings with grill, and ice and seasonal concessions for sale. You will have to pay $3o to camp for one night.
Conclusion
Clearly the state of Indiana is rich in nature, exciting campsites, and it has something for everyone. For those who want to camp with their families as they enjoy water sports then Monroe Lake is a great destination. So you should get excited, get outdoors, and plan for your trip today.
FindCampingGear.com is a participant in the Amazon Services LLC Associates Program, an affiliate advertising program designed to provide a means for sites to earn advertising fees by advertising and linking to Amazon.com. We also participate in other affiliate programs which compensate us for referring traffic.