9 Best Camping Sites in New York
New York has all the camping experience any camper is looking for. New York has it all if you want to camp at the seaside, mountainside, lakeside, or even city side, New York has it all. There are many places to pitch a tent, park a car, or rent a cabin. While camping, you can also do other activities like swimming, hiking, fishing, canoeing, and mountain biking.
In this article, we are going to discuss the ten best-camping sites or campgrounds in New York
1. Cranberry Lake Campground
Cranberry Lake State Park is located in the Adirondack Mountains. The area around Cranberry Lake is one of the largest remote location in the state of New York. A minimum civilization encroached on the lake itself and thousands of acres of unbroken forest to the south. Trees surround almost every campsite here. This is to offer privacy from nearby sites. The sites have fireplaces and a table with water stoppers nearby. To reach the sites, you require to maneuver the loner trails. Campsites 16, 18, 20, 24, 61, and 88 are less desirable as they are far and steep.
On arrival, you have to sign for your site. You should have your equipment with you and get ready to camp upon registering. All the names of the campers are listed on the permit at the time of registration. Check-in time starts from 2 pm to 9 pm. You have to register on the first night of the reservation. Failure to this, the campsite will be re-rented, and the fees will be lost. Check-out time is 10 am on your check-out date.
Cranberry Lake camps allow a limited number of 6 people per campsite and two tents or 1 unit of hard-wheeled equipment. Each campsite allows two vehicles in. any extra vehicle should park in an appointed area for an additional charge.
Campers registering and occupying the campsites should be responsible 18 years of age and above. The maximum time to stay in the area is 14 nights. The quiet hours at the park are from 10 pm to 7 am, and they are strictly enforced. If you violate this policy, you will be evicted.
Use of generators is allowed but limited to 5 hours per day from 9 am to 11 am and from 4 pm to 7pm daily. If the generator is too loud, it may be prohibited.
The park supplies built-in fireplaces. Only use the dead and down wood for fuel. Chainsaws and cutting down of trees are prohibited in the campground.
Only during the Fall and Spring hunting season are firearms allowed in the campground. Do not discharge firearms within the campground boundaries.
At least one member in the group camping on the site must be mobility impaired, or else you will be turned away.
There is a beach available for swimming at Cranberry Lake Campground. The swimming facility is not supervised. Pets are allowed in the campground but should be vaccinated against rabies and have a certificate issued by a veterinarian. When walking dogs, you should put them on a leash for no longer than six feet. Keep the dogs under control.
2. Watkins Glen State Park Camping Sites
Watkins Glen State Park is located in Watkins Glen village, south end of Seneca Lake, Schuyler County. The park features 305 campsites with restrooms, hot showers, a dumping station, and firewood for sale. There are also food concessions, gift shops, rental pavilion, picnic tables, grills, swimming pool, playing fields, kiddie pool, scenic views, and 19 waterfalls available at Watkins Glen State Park Campgrounds.
There are unsophisticated cabins at this state park for campers who like tents and cabins. The cabins do not offer water or electricity, and you are required to stay for a minimum of three nights.
The campground makes an effort to provide safe swimming opportunities. This is done by testing the water and stuffing the swimming areas with lifeguards.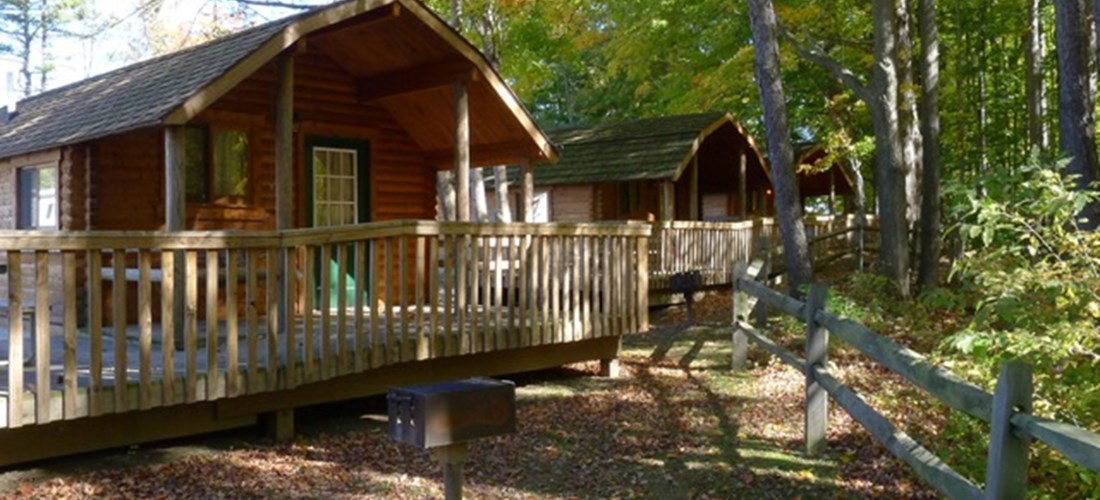 Campers can reserve their campsites nine months in advance for a minimum stay of two nights. If you are looking for a one-night stay, you can book your campsite seven days before walk-in. For registration, campers should be 18 years old with a proper ID.
At Watkins Glen State Park Campground, only Loop B/ Mohawk has electric sites. The park does not allow beer kegs inside. Each campsite has a fire ring with a cooking grill. There are no designated walk-in sites in the park.
The state park strictly enforces Quiet hours from 10 pm to 8 am. The park pool is open from the end of June to Labor Day. Children without toilet training should wear swim diapers in the pool. If you brought a dog along, it should not be left unattended. The park allows only two pets per site. The pets should have a certificate of rabies vaccination. Do not put metal tags on the pets.
3. Saranac Lake Island Camping Site
Campers can access Saranac Lake Island Campground by boat only. Camping here is primitive, and there is no potable water available. Each location has outhouses. The parking in this area is limited, and campers may be instructed to use the municipal parking lots in the Village of Saranac Lake. If you are using boat launch sites, you have to display your camping permit copy of the campground staff's document. If you do not do so, you will be ticketed or towed. This campground is a carry-in, carry-out.
There is a recycle center for refuse disposal at other DEC campgrounds if you show them your camping permit.
Upon arrival, you have to sign for your site, have your equipment and get ready to camp after registration. Ensure you list the name of all campers on the permit when registering. The check-in time is from 2 pm to 9 pm. All the campers have to register on the first night of their reservation. Failure to this, their campsite will be re-rental, and the fee is forfeited. Check-out time is 10 am on your departure date.
Only six campers are allowed per campsite and two tents or one unit of hard-wheeled camping equipment and one tent. Each campsite is limited to two vehicles, and others should be parked at the appointed area for an additional charge.
Those registering and occupying the campsites should be responsible campers who are 18 years old and above. You can camp for a maximum of 14 days.
The campground's quiet hours start from 10 pm to 7 am and are enforced strictly. The limitation of using generators is up to five hours a day. The hours fall between 9 am to 11 am and 4 pm to 7 pm daily. If the generator is too loud, then its usage may be prohibited or limited.
Each campsite provides its campers with built-in fireplaces. Ensure you only use dead and down trees. No one is allowed to have a firearm in the campgrounds except during Fall and Spring hunting seasons. The guns should not be discharged within the campground boundaries.
You can swim at the campgrounds. There are also supervised bathing areas during an appointed time when a lifeguard is on duty. When the lifeguard is not available, the beaches are closed, and swimming is prohibited for the campers' safety. Some campgrounds do not offer swimming. You have to enquire directly from the campground first.
The campgrounds at Saranac Lake Islands allow pets that were recently vaccinated from rabies and have a certificate issued by a veterinarian. You can walk dogs on a leash for not more than six feet. Keep your pets under control and not leave dogs unattended or take them to the facility structures, the beach, or the areas used during the day.
4. Letchworth State Park Camping Sites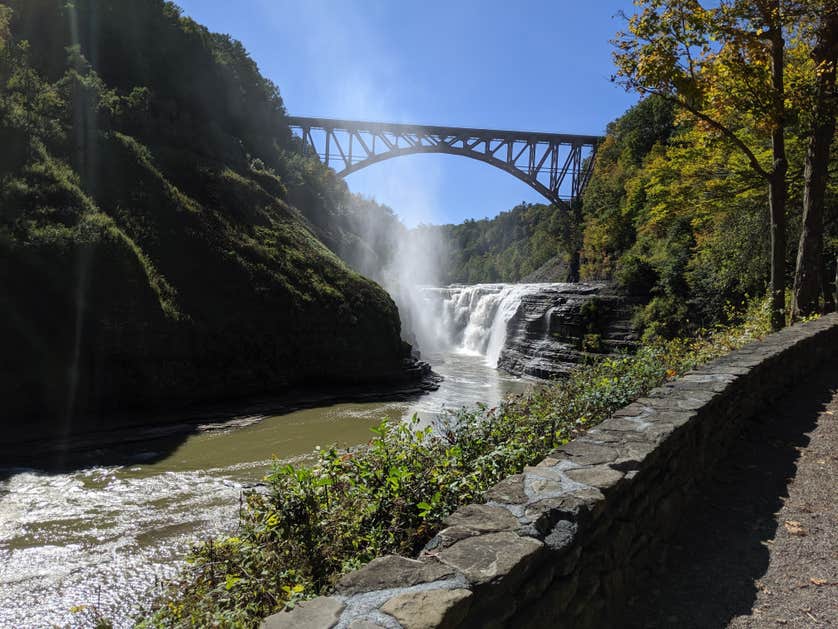 Letchworth State Park is located in the Genesee River Gorge, south of Rochester. The cell service at the park is not good, and the South End Service is limited. The campground tries to provide safe swimming opportunities each year by testing the water and having lifeguards. If the safety of swimmers is compromised due to lack of lifeguard coverage, swimming will be prohibited.
The second vehicle on the campsite will be charged on the first night of camping.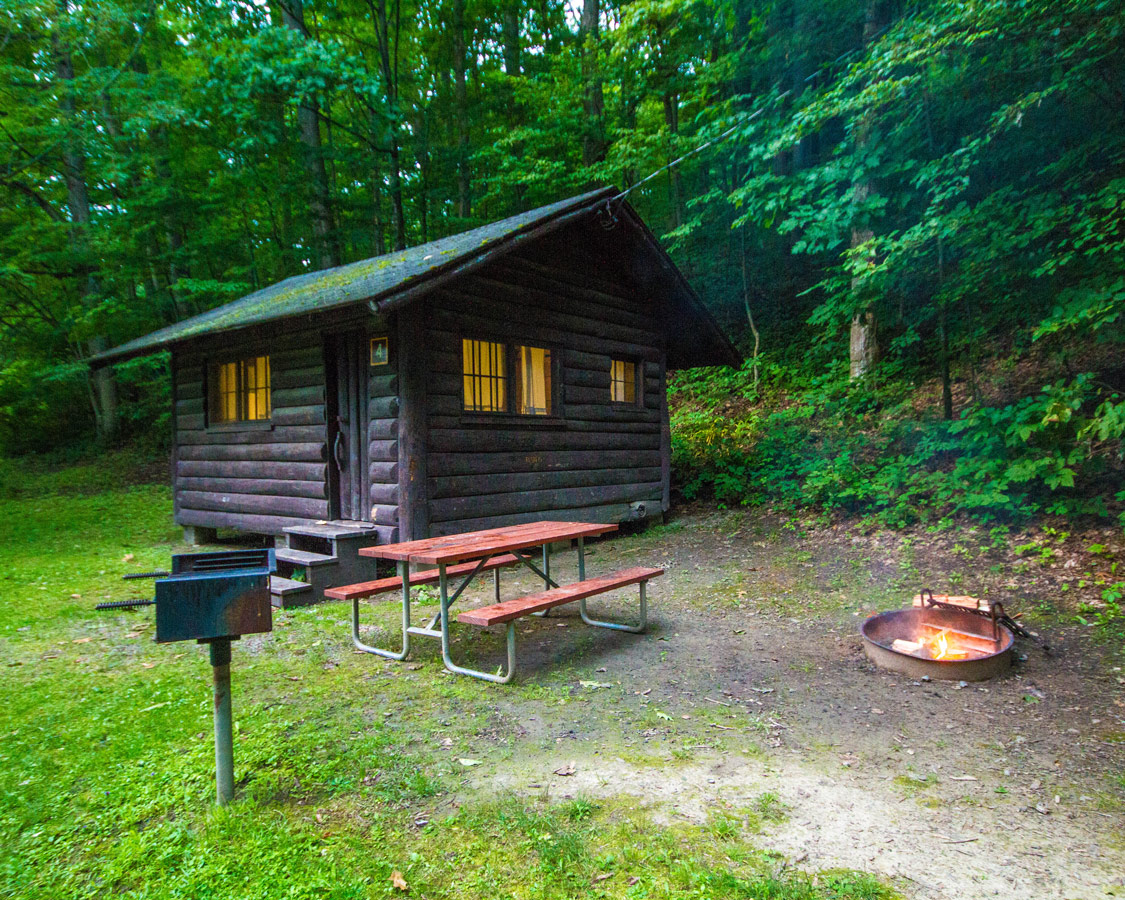 At Letchworth State Park campgrounds, pets are not allowed in cabin areas A, B, D, and E. At cabin area C, they are permitted with a recently issued certificate of vaccination against rabies. Only two pets are allowed per cabin. Camping loops 300, 400, 500, and 600 do not allow pets. They are only allowed in loops 100, 200, 700, and 800.
Smoking is prohibited at the cabins. All cabins do not provide campers with linens/bedding and utensils. Those renting cabins in areas A, B, D, and E should arrive before 5.30 pm or make arrangements by calling the offices. Those renting cabin area C should arrive before 9 pm during July and August and 7 pm on weekdays during fall and spring. Cabin area C is usually opened all year round. Cabin area C does not have interior water.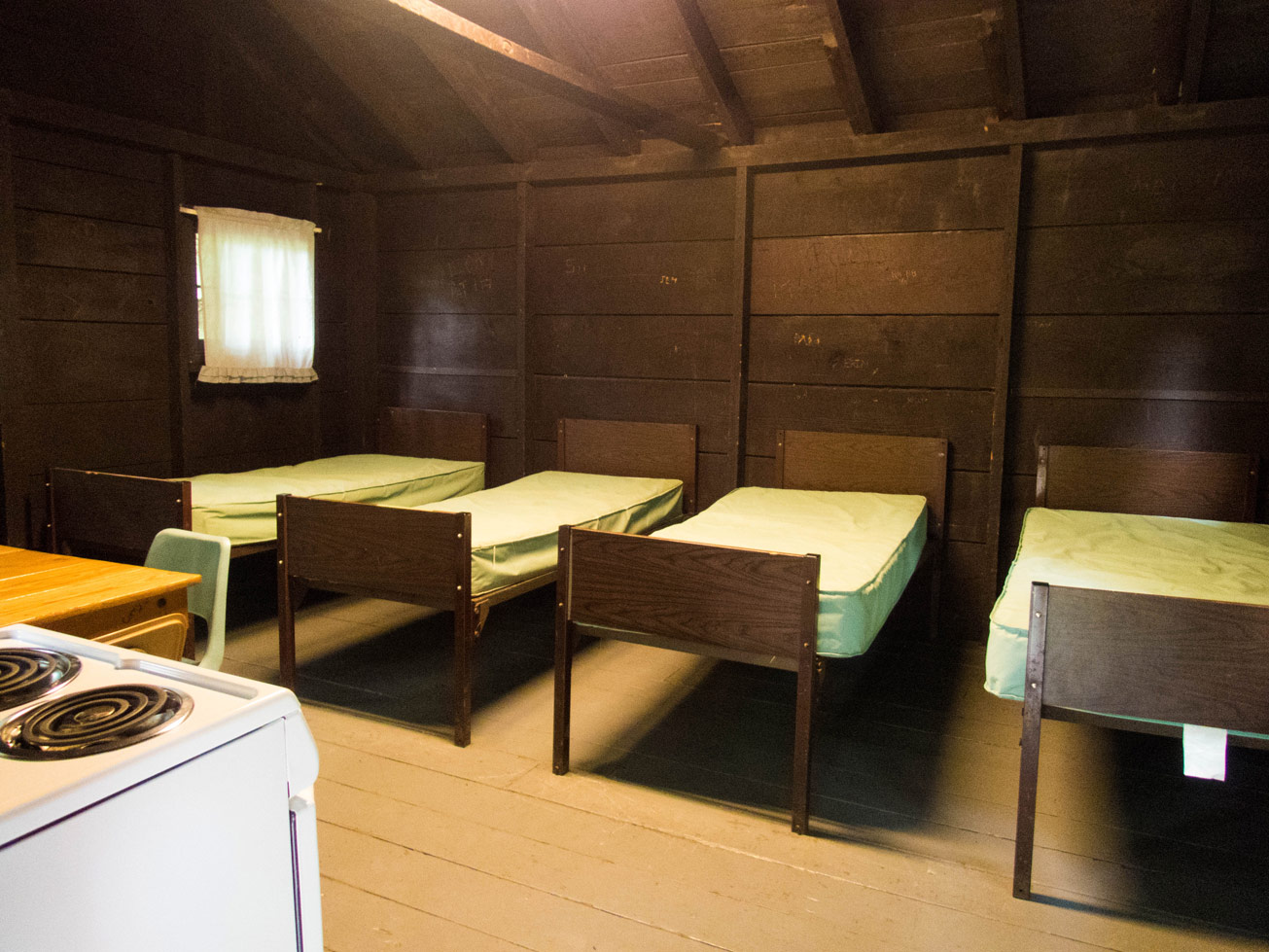 Cabin areas A and B have the water shut off after mid-October. You can only reserve cabin D-3 and D-8 for a minimum of two nights. These cabins do not have heat.
If you reserve your campsite within three days of your arrival, you can choose a one-night stay online or through the call center.
Each campsite and cabin area allows two vehicles only. Other cars will be charged. Letchworth State Park campground does not allow Rollerblades, skateboards, weapons, kegs, or beer balls.
Campers can stay at their campsite for 14 days and leave within 48 hours of their departure time before starting a new reservation.
5. Glimmerglass State Park Camping Site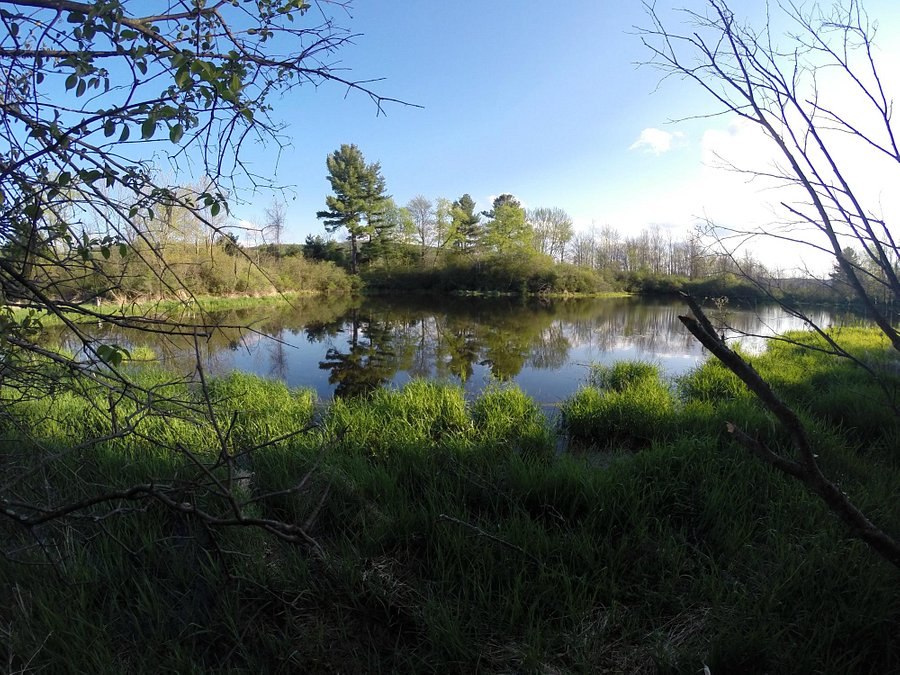 Watkins Glen State Park has one of the most beautiful spots in New York State. There are also impressive canyons and amazing waterfalls at this park. The highlight of this park is the trip through Finger Lakes. Camping at Watkins Glen will take you closer to experiencing all these. Come ready to take all that the region offers, like wine tasting, boating, and car racing.
6. North Pole Resorts Camping Sites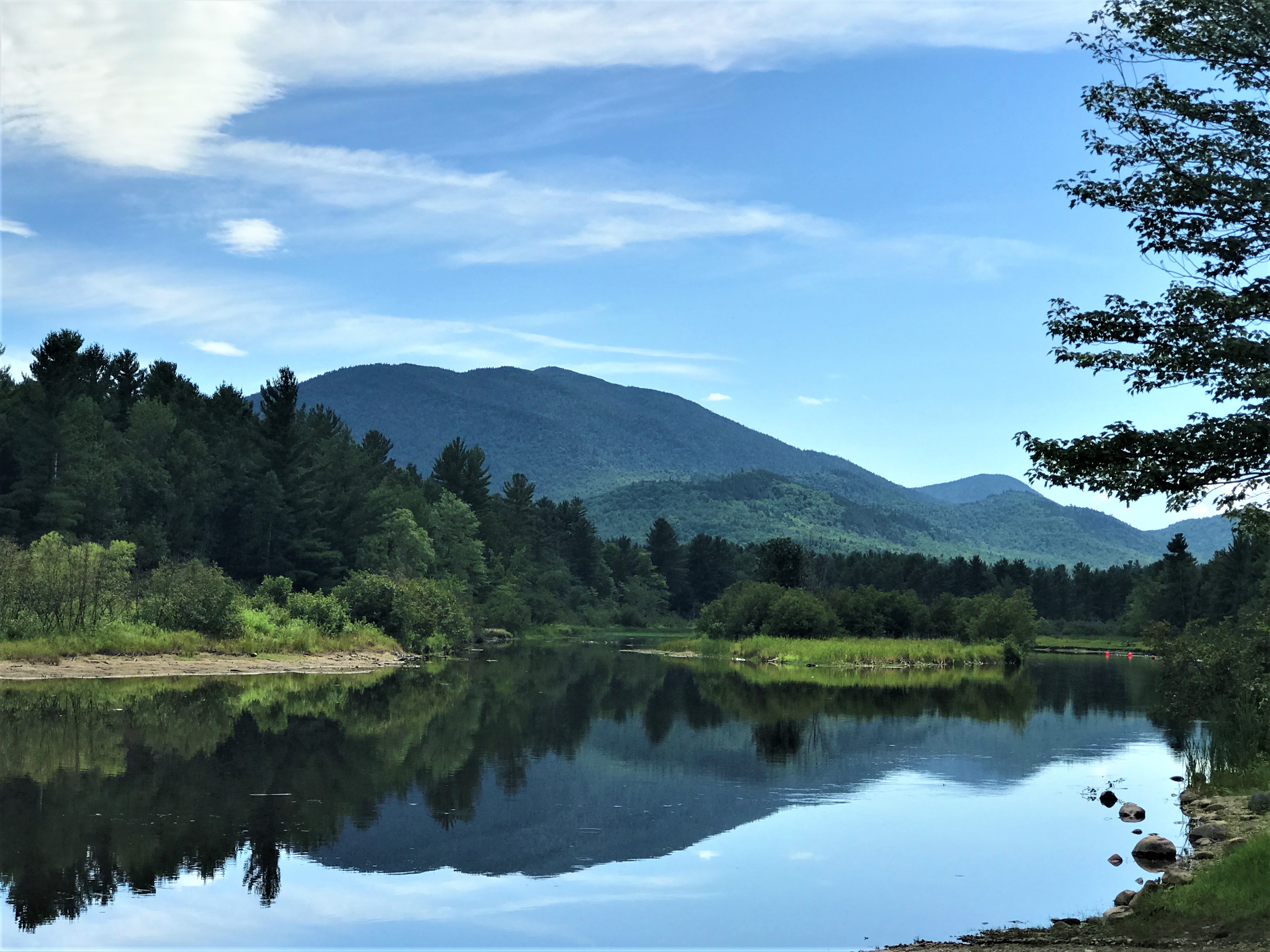 North Pole Resorts campground is a private campground offering trailer and tent camping. They are found at Whiteface Mountain. There are also cabins for rentals here. The Ausable River banks near the camping sites provide ample fishing and paddling opportunities and easy access to hiking trails at Whiteface Mountain. There are also two playgrounds, a golf facility, and many other attraction sites in Adirondacks.
7. Willowemoc Wild Forest Yurt Camping Site
If you are looking for comfort after hiking through the Catskills, the Willowemoc Wild Forest Yurt is the place for you. You will find a glamorous campground where it will go from 'camping' to 'glamping.'
8. Alger Island Camping Site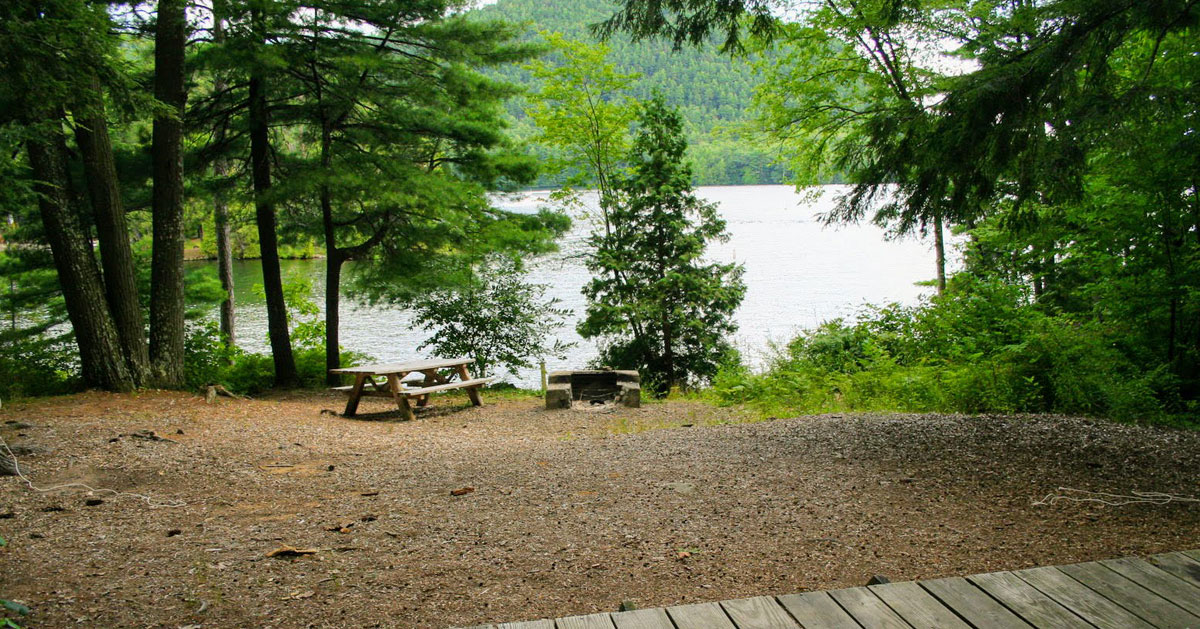 Alger Island is located on the Fourth Lake outside Old Forge. If you are an outdoor enthusiast, Old Forge is the place for you. When tired of the town's hustle and bustle, you can pitch a tent here. The Alger Island campground is only accessible by boat. Here, peace and privacy are a guarantee.
9. Niagara Falls Camping Site
Niagara Falls is one of New York's and America's dearest treasures, a short drive from the campground. The campground is part of the classic KOA series of camping sites in the country. You can rent a bike and banana hikes from the campground or get involved in some visitor programs like live entertainment, pancake breakfasts, and other activities.
Conclusion
Prepare to unroll your sleeping bag for the best camping experience in New York. There are several waterfalls, Olympic-sized pools, breathtaking mountains, sandy beaches, and star-filled skies to enjoy. Whether you choose to use an RV, cabins, or tent camping, the above campgrounds in Upstate New York are the best place to be.
FindCampingGear.com is a participant in the Amazon Services LLC Associates Program, an affiliate advertising program designed to provide a means for sites to earn advertising fees by advertising and linking to Amazon.com. We also participate in other affiliate programs which compensate us for referring traffic.